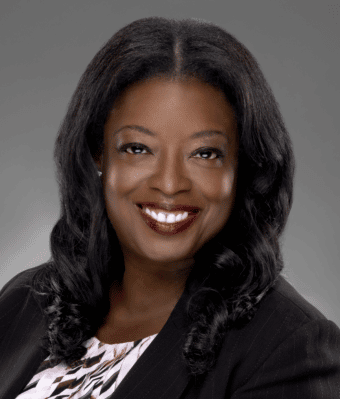 Marietta, GA
Phone: 678-971-3413
Fax: 770-426-1809
Samirah Hooks
Associate Attorney
Chicago native Samirah Hooks was the founding principal of her private practice representing clients in several areas of the law, where she developed a special interest in family law. "I decided to further my career in family law," she said. "It was a chance to work closely with clients to help them through what can be a very difficult time." As she accumulated knowledge of various legal issues, she chose to also share it academically by becoming an adjunct professor for Roosevelt University in Chicago teaching classes on law fundamentals.
In addition to her experience as a family law attorney, Samirah has an extensive background in related matters, including real estate, bankruptcy, probate, and estate planning. "These are areas of law which are often proven to be essential in the wholistic representation of my clients," she said.
When Samirah began looking for an opportunity to focus on family law, she knew that SM&P was the right environment to contribute what she knew as well as learn more from a cohort of successful attorneys. "I was very impressed with the compilation of attorneys on staff," said Samirah. "They are dedicated lawyers with a passion for family law. My decision to join the firm was made after I learned about the teamwork of the office and how they work together to accomplish common goals."
Samirah could see that Mary Montgomery, founding and managing partner, was devoted to building this firm and growing it into the outstanding firm it is today. "She had a goal that created opportunities for many and provided a much-needed service to many clients, earning its well-known reputation of sincerely caring for their clients while providing stellar representation. The expansive growth of the firm has been outstanding. I saw an opportunity for professional growth and advancement. "
Mary took note of Samirah's professionally broad background and her dedication to the profession. "She has years of experience that is both diverse and deep. We can use that in our Marietta office."
"As an attorney, I bring my full arsenal of knowledge and experience in representing my clients," Samirah said. "I work to make sure they understand the legal process because I am sensitive to my clients' needs. My clients appreciate how I take time to explain legal concepts in easy, understandable terms. They feel well-informed as we work to navigate various legal matters."
Samirah is also known to be tenacious in the courtroom. Her clients appreciate her honesty and direct approach. "They also know that I will work very diligently to represent them and get their desired outcome."
As a child of divorce, Samirah said that she is able to truly empathize with and fight for the children that are often involved in divorce, custody, and child support cases.
Samirah believes in being an active part of her community. "I take special pride in participating in various community service events with my church and through other volunteer opportunities," she said. "I've been a regular guest speaker with the YMCA to inform participants about the home purchasing process."
She is also dedicated to and appreciative of her own family. "I have a loving husband, Jamal, to whom I have been happily married for more than a decade," said Samirah. "We have two daughters and a black rescue cat we call Faith Evans. We all enjoy family gatherings and making home-cooked meals in our Woodstock home, often with Woodstock farmers market ingredients. We take advantage of our annual memberships at the Atlanta City Zoo and Six Flags Over Georgia. And all of us look forward to attending Braves games as well as cheering on the Georgia Bulldogs."
BAR ADMISSIONS
State of Georgia, 2022
State of Illinois, 2006
State of Oklahoma, 2004

Oklahoma City University School of Law
Orlando, Florida, 2010
Juris Doctorate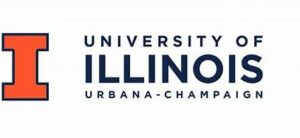 University of Illinois
Urbana-Champaign, Illinois 1995
Bachelor of Arts Sociology Pre-Law
PROFESSIONAL ASSOCIATIONS