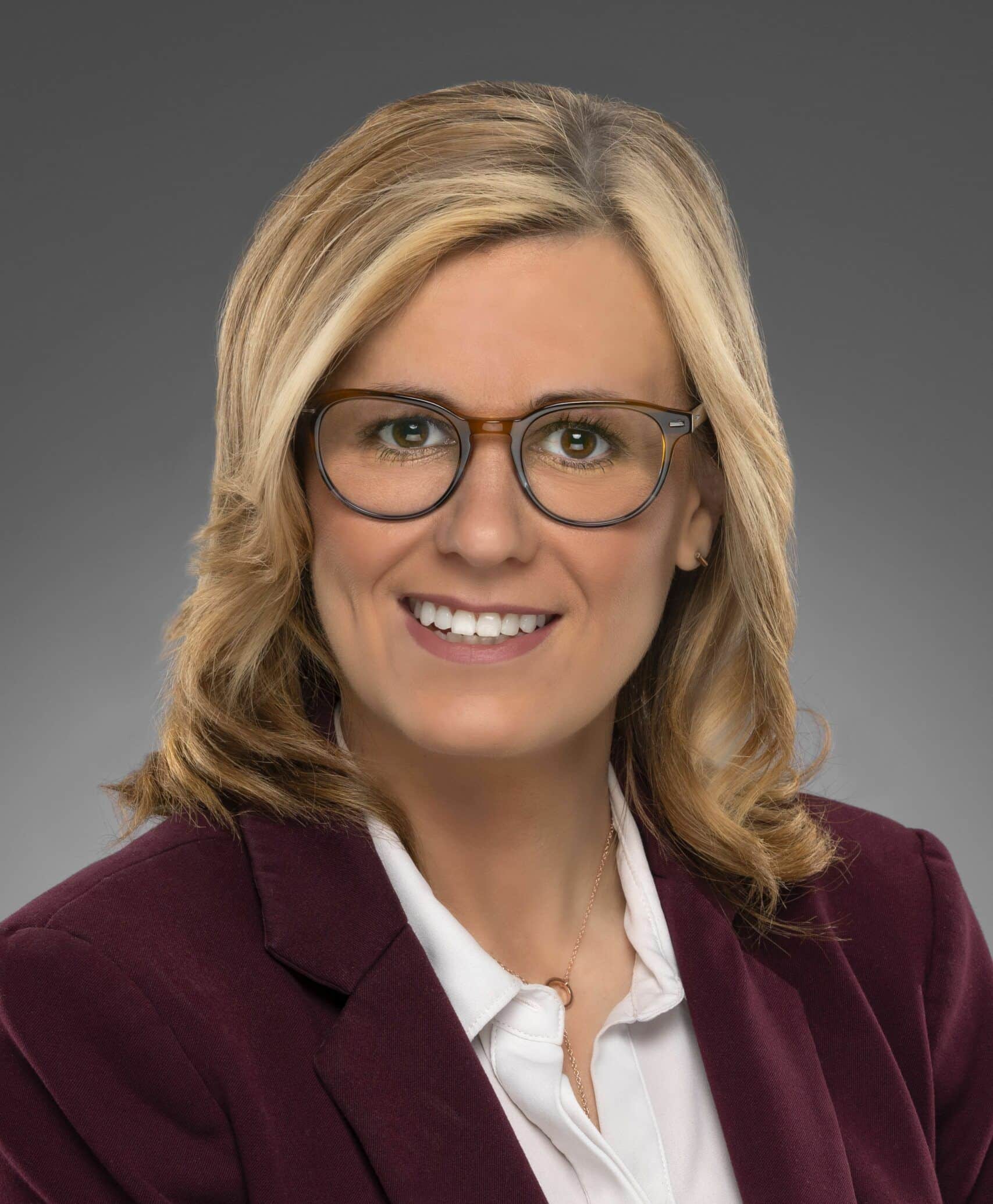 Alpharetta, GA
Phone: 770-308-5376
Fax: 770-426-1809
Caitlyn Hood
Associate Attorney
Attorney Caitlyn Hood is a natural-born litigator and passionate advocate. Caitlyn draws from her years of vast experience, both inside the Courtroom and out, to routinely achieve success and long-term stability for her clients and their families. Caitlyn's dedication to all she does is demonstrated by her excellence in litigating hundreds of domestic and civil matters for her clients in jurisdictions across Georgia. A product of a Parenting Plan herself, Caitlyn brings unique insight and perspective to family litigation, and she excels in calculating strategies which are sensitive and appropriate, but which are also designed to reduce conflict and chaos during the dissolution of a family.
As a lawyer, Caitlyn is known for her competitiveness, creativity, strategies, intent listening, and abilities to think quickly on her feet. No stranger to the Courtroom, Caitlyn has years of experience handling several multi-million-dollar jury trials, countless bench trials, and hundreds of other hearings/proceedings. During her extensive career, Caitlyn has litigated almost every variety of domestic case, including contempt actions, modifications, pre/postnuptial agreements, and the like. Along the way, Caitlyn has also represented several public figures, celebrities/athletes, and complex estates in numerous high-stakes domestic cases, further contributing to her advanced proficiency in the areas of high-asset divorce, complex custody litigation (including with custody evaluators or Guardians), valuation/division of corporate assets, and cases requiring experts such as forensic accountants or digital forensics investigators.
Caitlyn's clients describe her as driven and impassioned with a concentrated focus. Caitlyn's clients report feelings of relief and revitalization in seeing Caitlyn's raw and developed talents as an orator, sharp thinker, and litigant/advocate exhibited throughout their cases. Whether questioning a witness, presenting closing arguments, taking depositions, or handling mediations, Caitlyn is methodical, well-prepared, knowledgeable of all facts, and equally dedicated to achieving her clients' goals as they are. Caitlyn's intrinsic motivations for advocacy and giving her all to every case or client she encounters truly distinguish Caitlyn from others in the industry. As a result, Caitlyn's clients are never left to question whether they and their needs have been heard or understood, nor do they ever doubt Caitlyn's commitment to fighting for them.
According to Mary Montgomery, founder and managing partner, Caitlyn's openness, and experience in high-profile divorce cases, multi-million-dollar jury trials, and undergoing specialized training in digital forensics are a plus. Caitlyn reports being drawn to SM&P by its reputation of consistently commanding respect in the community and its demonstrated value of hard work. "I look forward to thriving and growing alongside a team of supportive and skilled leaders," the Georgia native, told SM&P. Caitlyn remarked that she "…was most impressed with the advice from a colleague who, even long after working as an SM&P attorney herself, had only the best things to say about SM&P, thus revealing to me I was joining a group of real all-stars here…"
Time with family is important to Caitlyn, an abundantly proud aunt to her five-year-old niece and to her niece and nephew who are both on the way. In her Southwest Georgia hometowns, Caitlyn visits her parents and five younger siblings. At home, Caitlyn is accompanied by two pets, including a blue-eyed, all-white rescue dog named "Beckett," whose closest pal is Caitlyn's tabby cat, Chief Justice Clyde Corvey, IV (a/k/a "Clyde"). Outside of work, Caitlyn enjoys cooking, traveling, playing her guitar/ukelele, and everything college football, with Caitlyn identifying as an obsessed Georgia Bulldogs fan who often attends games in Athens or elsewhere. Unsuspectingly, Caitlyn is also an avid and globally ranked online EA Madden NFL football player.
BAR ADMISSIONS
Georgia Court of Appeals, 2020
U.S. District Court for the Northern District of Georgia, 2020
State of Georgia, 2016
All State, Superior, Magistrate, Probate and other lower Courts in Georgia, 2016
PROFESSIONAL ASSOCIATIONS AND MEMBERSHIPS
GA Bar Association, Member (2016 - Present)
Georgia State Bar Young Lawyers Division, Member (2016 - Present)
Forsyth County Bar Association, Member (2016 - Present)
- Vice President (2019)
- Treasurer (2018)
- Secretary (2017)
Georgia High School Mock Trial Competition, Judge (2018 - Present)
- Coach, Pinecrest Academy Team (2017)
CLASSES & SEMINARS TAUGHT
Associates' Bootcamp CLE Course: Use and Preparation of Domestic Relations Financial Affidavits (Fall 2022)
EDUCATION
The University of Mississippi
Oxford, Mississippi, 2014
Juris Doctorate
University of Georgia
Athens, Georgia, 2012
Bachelor of Arts, Political Science & Interpersonal Speech Communications