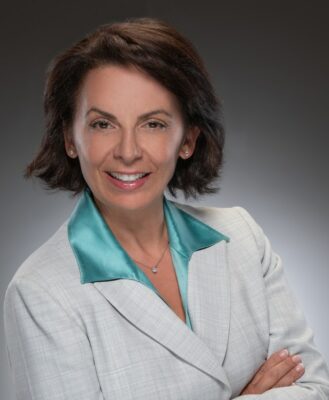 Marietta, GA
Phone: 678-971-3413
Fax: 770-426-1809
Mary A. Montgomery
Founder and Managing Partner
Founder Mary A. Montgomery has been practicing family law as a divorce attorney for more than thirty years. After starting her career at a general practice law firm, Mary decided to pursue her entrepreneurial dream of building her own practice. Her initial success compelled her to expand her Georgia law practice into a team of talented divorce attorneys, family law attorneys, and child support attorneys — all of whom demonstrate incredible success in Georgia divorce and family practice cases. Mary manages a capable team of Atlanta lawyers, and, although her team is larger than ever, she still remains involved in a lot of the family law cases.
In a managerial capacity, Mary's oversight provides clients with creative solutions and unprecedented attorney access. Clients find her to be assertive and determined as she vigorously fights for their rights and goals in the courtroom, but she remains compassionate and practical in dealing directly with clients. In fact, many of Mary's referrals are from "the other side of the table," where those individuals have developed a respect for Mary's tenacity and integrity.
Mary enjoys mentoring other family law and divorce attorneys, both within her firm and in both the Atlanta and Marietta communities. She is actively involved in the community as a volunteer for organizations like 100 Women Against Domestic Violence, the Cobb Justice Foundation, and the American Cancer Society. Mary is on the ACS Silent Auction Committee— an organization that raises thousands of dollars each year by auctioning off everything from Michael Vick helmets to East Hampton vacation homes.
BAR ADMISSIONS
U.S. District Court Northern District of Georgia, 1989
Supreme Court of Georgia, 1988
Georgia Court of Appeals, 1988
State of Georgia, 1988
State of Florida, 1987
CERTIFICATION / SPECIALTIES
Collaborative Law; International Academy of Collaborative Professionals, 2005
Trained in Collaborative Practice and meet IACP Standards and Ethics
AWARDS/MEMBERSHIPS
Honors and Awards:
Georgia Trend's Legal Elite, 2005, 2007, 2009, 2010, 2011, 2012
Family Law President of the Cobb County Bar Association, 2005–2006
Cobb Justice Foundation; Chairperson, 2006–Present

Professional Associations and Memberships:
Atlanta Bar Association, Family Law Section
Cobb County Bar Association
State Bar of Georgia
Georgia Association of Women Lawyers
Cobb County Chamber of Commerce, Member
Association of Family Court and Community Professions (AFCC), Member
Forms Subcommittee of the Georgia Child Support Guidelines Commission, 2005–2006
Training Task Force of the Georgia Child Support Commission; Member 2006–2007
Supreme Court of Georgia: Mentor in the Transition Into Law Practice Program; 2012-2013
REPRESENTATIVE CASES
Hayes v. Hayes, 199 Ga. App.132 (1991)
Swanson v. Swanson, 276 Ga. 566, 580 S.E.2d 526 (2003)
Lightfoot v. Hollins, 308 GA. App. 538 (2011)
CLASSES / SEMINARS TAUGHT / PUBLICATIONS
The Battles of House Bill 221; Cobb County Bar Association, 2005
Advanced Depositions; Lorman Education Services, 2006
Child Support Guidelines Training, Putting it into Practice; Cobb County Bar Association, 2006
Getting Off on the Right Foot–Practice Management for Starting and Growing a Law Practice; Cobb County Bar Association Younger Lawyers Division, 2007
Georgia's New Child Custody Law HB369: Parenting Plans Skills Training; 2007
Motion to Compel Discovery Worksheet, 2011
Georgia's Child Support Review and Application, 2011
Georgia's Uncontested Divorce, 2011
What about the Law? What about my Rights? Visions ANew, Divorce Weekend Retreat, October 26, 2013
EDUCATION
Nova University Center for the Study of Law
Fort Lauderdale, Florida, 1987
Juris Doctorate
State University of New York
Albany, New York, 1983
Bachelor of Science
Monroe Community College
Rochester, New York, 1981
Associates Degree, Criminal Justice