Corona Virus Update
We are Prepared to Continue to Serve You
We are guided by the belief that family and divorce law matters should, when possible, be resolved outside of the Courtroom. We remain a resolution focused law firm, and our attorneys' and resources are open to assist you. As Coronavirus (COVID-19) becomes more of a concern in our local communities, we all must take the necessary precautions. At Stearns-Montgomery & Proctor, we have executed several precautionary measures to protect the safety of our clients and team. We understand the fundamental nature of the service we provide, and we know that emergencies can happen at any point in time. Many of you may have concerns during this difficult time, and as always, Stearns-Montgomery & Proctor is here to help guide you through it. If you need help with a divorce or family law issue, we are available to help you.
Click here to read a statement from Mary A. Montgomery, our Founder and Managing Partner.
Educate Yourself on COVID-19
Information is being dispensed rapidly as communities adjust and brace for the potential impact that Coronavirus may have. Please use caution when reading or sharing new articles that may or may not be credible. For more information about the Coronavirus, please visit the CDC's dedicated COVID-19 page.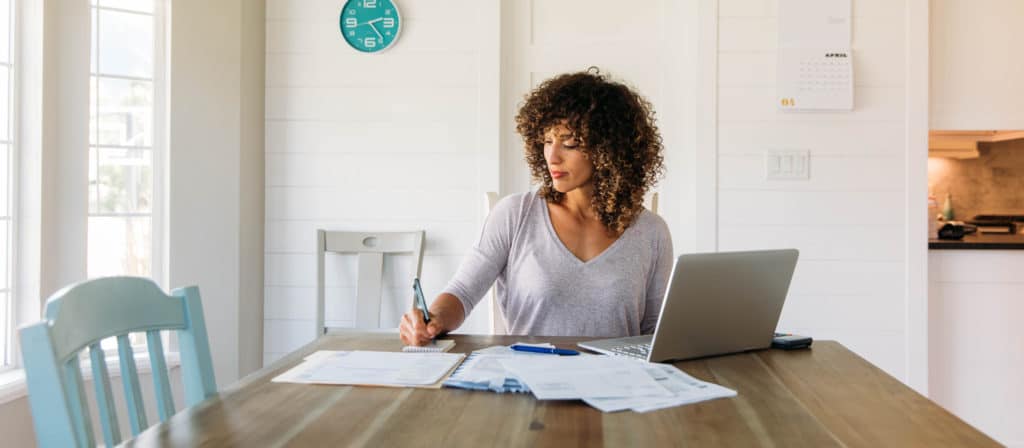 10 % Discount for First Responders and Medical Staff
To show our appreciation for all medical staff and first responders in the trenches battling the coronavirus (COVID-19), our family law firm, Stearns-Montgomery & Proctor (SM&P), is offering them Ten percent (10 %) off in-house services. The discount will be applied to qualified members* who retain SM&P between April 15 and November 09, 2020. Click here to read more regarding this offer.
SM&P Operating Policies during the COVID-19 situation
During this uncertain period of the COVID-19 pandemic, it is important to practice safe social distancing in accordance with the CDC guidelines. We at Stearns-Montgomery & Proctor want our clients to know that we are dedicated to the health, safety, and well-being of our clients and staff. At this time, you can be assured that we will continue support our clients and we will remain available to assist with your legal needs.
We are operating in a digital work environment - We will continue to serve you via phone, chat, and email during normal business hours (8:00 AM to 10:00 PM) Monday through Friday and on weekends by appointment. Whether you are a current client or potential client, our attorneys and staff will be available to help you.
Virtual meetings - We will continue to be in contact with you as we diligently help you with your divorce and family law needs. We are implementing social distancing in accordance with CDC recommendations and are not scheduling in-person meetings at this time. All meetings we be virtual or over the phone. If you already have a scheduled in-person meeting with your attorney, we will arrange for that meeting to take place through another format. You are more than welcome to schedule phone calls or video calls with your team going forward.
Upcoming hearings/court dates - If you have an upcoming hearing or court date, depending on the county, it is possible that it has been postponed for at least 30 days. It is possible that the court may still proceed with your hearing as scheduled. Contact your attorney and team regarding any concern you may have related to the postponement of any court hearing or scheduled event.
How Stearns-Montgomery & Proctor is Exercising Social Distancing
Virtual Consultations & Meetings
We are utilizing technology to host virtual consultations & meetings between clients and staff via video conferencing platforms.
Software
Our case management software is fully upgraded, which allows us to meet and complete tasks remotely. This ensures that our attorney's and staff are able to communicate remotely with ease.
Remote Work Capabilities
Because our systems databases are online - our employees are able to supply you the highest level of service, while keeping to social distancing guidelines and procedures.
Cloud Based Databases
All of our case management and databases are integrated in the cloud. This allows us to be online and fully operational.
Phone System & Chat
Outside of our virtual meetings, we also offer phone, email, and chat services. These communication outlets allow us to serve you in the absence of in-person meetings, and provide multiple ways for you to get in touch with our attorney's and staff.
The Courts & Executive Orders
Alongside the CDC guidelines, our team at Stearns-Montgomery & Proctor is working diligently to keep you informed regarding your case and the court. Many scheduled court hearings will be postponed, reset or cancelled by the courts. That said, some courts are electing to go forward with some matters, either virtually or in person. We are working diligently with the courts to determine whether your particular matter will be postponed, changed to a telephone/video format, or rescheduled and will keep you informed as soon as we have that information.
Governor Kemp issued an Order clarifying his Executive Order is not intended to interfere with visitation and parenting time. The Order went so far as to indicate the Shelter In Place order entered previously was not to act as a defense to any contempt actions based on a visitation denial. The Amended Executive Order was entered on April 3, 2020 in response to questions and concerns relating to custody orders and parenting time transfers. Click here to read more regarding this executive order.
Order Extending Declaration of Statewide Judicial Emergency
The Chief Justice has announced that he will extend the statewide judicial emergency through Wednesday, December 09, 2020. For more detail, please see the below declarations from the Supreme Court of Georgia.
(Original Order; First Extension Order; Second Extension Order; Third Extension Order; Fourth Extension Order)
Attorneys will have the same amount of time to file their documents that they had remaining at the time the original order went into effect on March 14, and for any cases or filings done after March 14th, the normal time for deadlines will begin running on July 14th.
Judicial Orders & Announcement
To help keep you updated, we have compiled a further list of Judicial Orders & Announcements regarding Corona Virus below. Please continue to check back as more information will be updated as it is released.
GA Supreme Court Order - Temporary Rule 11.1
Press Release 2 - Supreme Court to Reinstate its deadlines & new Rule 11.1
Fifth Amended Order Extending Judicial Emergency
Second Standing Order - Juvenile Court of Forsyth County
GA Supreme Court Guidance for Tolling Terms of Court Final 5.4.20
Forsyth Division 1 Hearings COVID-19 protocol - moving forward
GA Supreme Court Guidance for Tolling Terms of Court Final 3.30.20
Reach Out to Our Metro Atlanta Divorce Attorneys
If you need an experienced Georgia divorce attorney to act as a strong legal advocate on your behalf, reach out and contact Stearns-Montgomery & Proctor to request a case consultation today. We are available 8am-6pm Monday through Friday, and have availability to consult off hours and weekends for busy professionals.
Schedule a Consultation