Divorce and Children and Its Effect on the Summer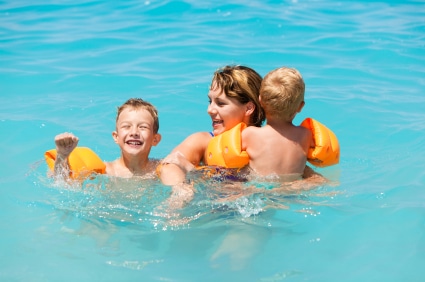 Summer is that time of the year when many families take time off from their jobs and enjoy vacations to destinations near and far. However, if you or someone you know just recently separated or got divorced, there's no doubt this life changing experience affects their summer and, when children are involved, provokes an even bigger challenge.
In a situation where there are visitation schedules, it can be more difficult to coordinate time with your children and the same goes with co-parenting. Here are several tips to ensure you and your children have a successful summer.
What Can Parents Do To Ensure a Successful Summer?
Don't leave the schedule to chance. In other words, the more detail in your agreement/court order the better. Client's think "we will work it out". That is great. But the agreement/order is if you cannot work it out, which is the event you need to plan for. So be as specific as possible.
Get a schedule and stick to it. This is a good way to get everyone used to what is going on, making for less confusion and potential conflict
Be careful what you ask for. Client's request every other week, then are not prepared for the camp/daycare costs or transportation issues surrounding a full time schedule.
For older children, especially in their teens, more planning may be required on your end. Teenagers can easily make plans with their peers, but this doesn't give you the free pass to say "sure, do whatever you want" and take a break from parenting. Take the necessary amount of time and plan ahead with your older children. Sit down with them to discuss what plans are in the making and what activities and trips they would like to do with you.
By keeping an open line of communication, planning ahead, creating new memories and showing your love, you will ensure a successful summer for both you and your children.
Speak To Our Caring Family Law Attorneys Today
The team of family law attorneys at Stearns-Montgomery & Proctor has the experience and has had the privilege to consult and work with many families going through the divorce process throughout the Atlanta Metro area. We understand divorce law, and we give you the best advice possible. To schedule a consultation, call us at 678-971-3413 or complete our contact form.