Canton Divorce Attorneys

Divorce and family law attorneys serving Canton.
Address
225 Reformation Parkway
Suite 200, Office #29
Canton GA 30114
Contact Info
Email: info@stearns-law.com
Business Hours
Monday–Friday
8:00am–6:00pm
Weekend Hours
Saturday
9:00am-5:00pm
Sunday
By Appointment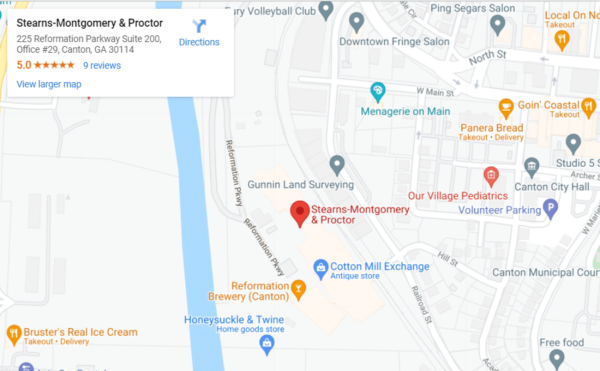 About our Canton Divorce Law Office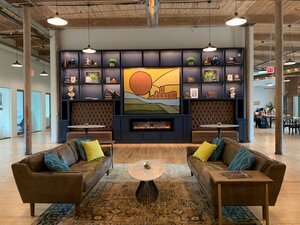 Our Canton divorce law firm is committed to supporting clients in the Canton community. With over 20 years of experience, partner Melanie Prehodka brings her expertise in family and divorce law to the Canton location of Stearns-Montgomery & Proctor. Our Canton practice provides services in a variety of divorce and family law categories, including divorce and separation, adoption, child support, and more.
Trusted Family Law Attorneys in Cherokee County
Having served Georgia and the greater Atlanta area for over 20 years, Stearns-Montgomery & Proctor is a trusted presence in North Georgia family and divorce law. Our team of experienced divorce attorneys and family law specialists brought their expertise to the Canton community in 2020 in order to offer compassionate, best-in-class legal counsel to clients in the greater Cherokee County and North Fulton areas.
Whether you're going through the divorce process, navigating child support or alimony concerns, or dealing with other complex legal issues, you can trust our Canton attorneys to find resolutions that seek your best interest. Our Canton law firm specializes in divorce and family law matters, so each member of our legal team has a deep understanding of the specific challenges you and your family may be facing. More importantly, we offer a compassionate, caring approach to each client's case.
For more information on how our Canton family law office can help you, explore our full list of legal services below, or call to schedule a consultation today.
From Marietta Highway, turn right on Waleska St. and continue until you see the rock formation on the right (before Auto Zone)
Turn right onto Reformation Pkwy and follow to the parking lot in front of the red brick cotton mill. Reformation Brewery will be on your right.
Follow signs for Thrive, the office complex
Enter Suite 200 on the second floor, then ask for Stearns-Montgomery and Proctor at the front desk
The Canton Divorce & Family Law Team
Our Canton Law Services
Additional Divorce & Family Law Locations Across Atlanta
From Our Clients
We can talk about our experience, dedication to family law and unique team approach, but there is something more valuable-what our clients say about their personal experience with us.
';
" ...a close-knit, family environment, and the lawyers care about your personal issues. "
" ...Melanie Webre and her team were very professional and made me feel comfortable from the start … I would recommend ANYONE, if you want to see results! "
"Randy provided us with great legal guidance/advice during a very difficult situation..."
" During the most difficult time in my life, Randy was a calming voice during a bunch of madness…in the end, it was the best outcome and I have moved on to a better life. Many thanks "