Sprayberry JROTC Drill Meet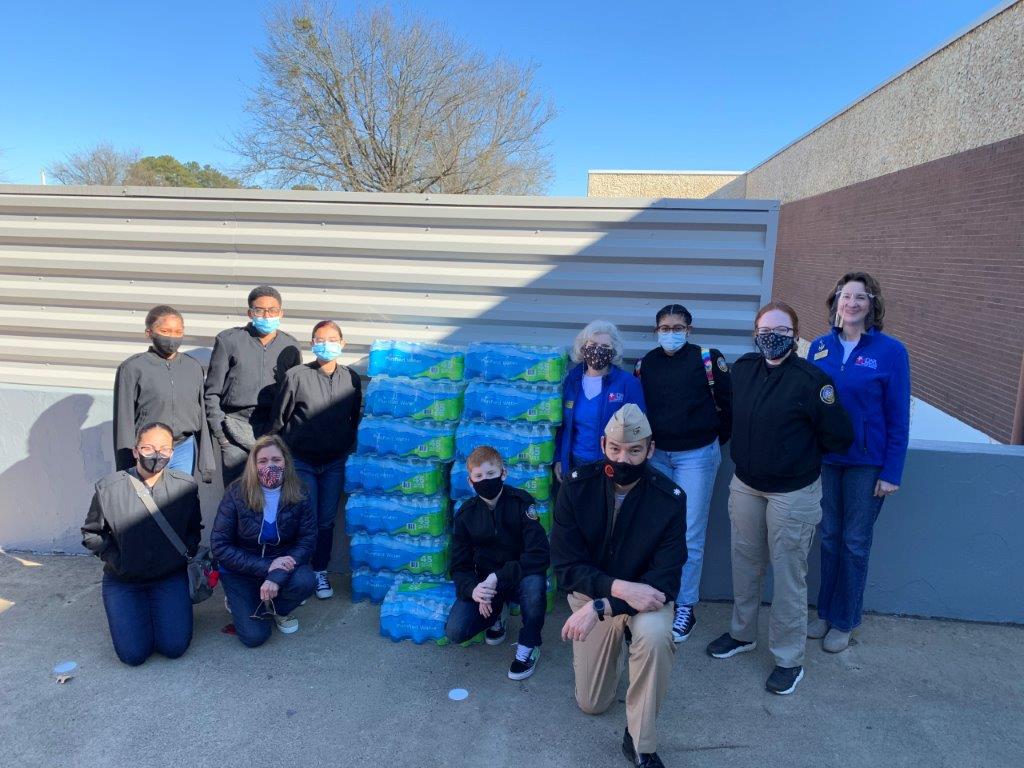 Many high schools have a Junior Reserve Officer Training Corps (JROTC) curriculum where the values of citizenship, service to the United States, personal responsibility, and a sense of accomplishment are instilled in the students. Routinely, a school will host a Drill Meet for cadets at local schools to compete in various categories. Recently, Cobb County's Sprayberry High School hosted such a meet, and SM&P client relations director Victoria Turney and the local Daughters of the American Revolution (DAR) chapter provided much-needed bottled water.
As a member of the Fielding Lewis Chapter of the DAR, Victoria spent a recent February Saturday morning volunteering at the drill meet. On behalf of the chapter, Victoria, also the JROTC Chair, along with Regent Ann Ameye and Vice-Regent Linda Lopez, donated 675 bottles of water for the meet.
"We depend on volunteers to help give our students the opportunity to participate in the meet and to perform their best," said Commander Axel Spens, senior naval science instructor of Sprayberry Navy JROTC. "We really appreciate the assistance and support from Victoria and her fellow DAR officers."
JROTC drill meets give students a chance to see how they compare to other schools in four categories. The drill meet's competition categories were uniform inspections, physical fitness, essential military subjects, and drill. The students also enjoy the opportunity to travel outside of their school districts with the friends they have made from JROTC. This year, Sprayberry High School supported Naval JROTC units from 13 schools in three states.
"There's a great pay-off in seeing how motivated and focused each of these school's cadets are," said Cdr. Spens. "The students respond well to what needs to be accomplished in this jam-packed day, and I believe it prepares them to become future leaders in the job market and our communities."
"Though our chapter visit was brief," said Victoria, "it was fantastic to be among the students and their instructors on the clear but very brisk morning. They managed it all while following COVID guidelines, a bit of an extra challenge this year."