SM&P participates in unveiling of liveSAFE Resources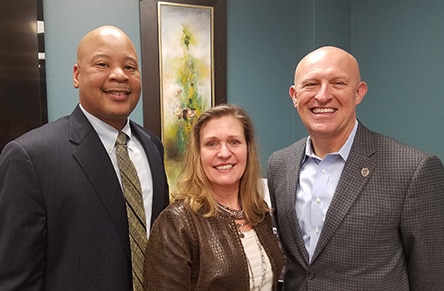 The YWCA of Northwest Georgia, the 'go-to' resource for those recently impacted by domestic violence, just recently went through a name change unveiling its new brand and direction. "liveSAFE Resources" will now continue serving the local community for domestic abuse situations, under this new name.
SM&P participated in the event to help create awareness and bolster the effort. Victoria Turner says, "We're ​excited about the name change.​ ​While they are changing the name, their mission and dedication to the community in the efforts to stop domestic violence remains the same. I was honored to be there and be a part of the celebration." Stearns-Montgomery & Proctor continues to support liveSAFE Resources in their continued aid in helping those affected by domestic abuse.
For more information on liveSAFE Resources, its cause and history, visit: livesaferesources.org