Shredding Day Fundraiser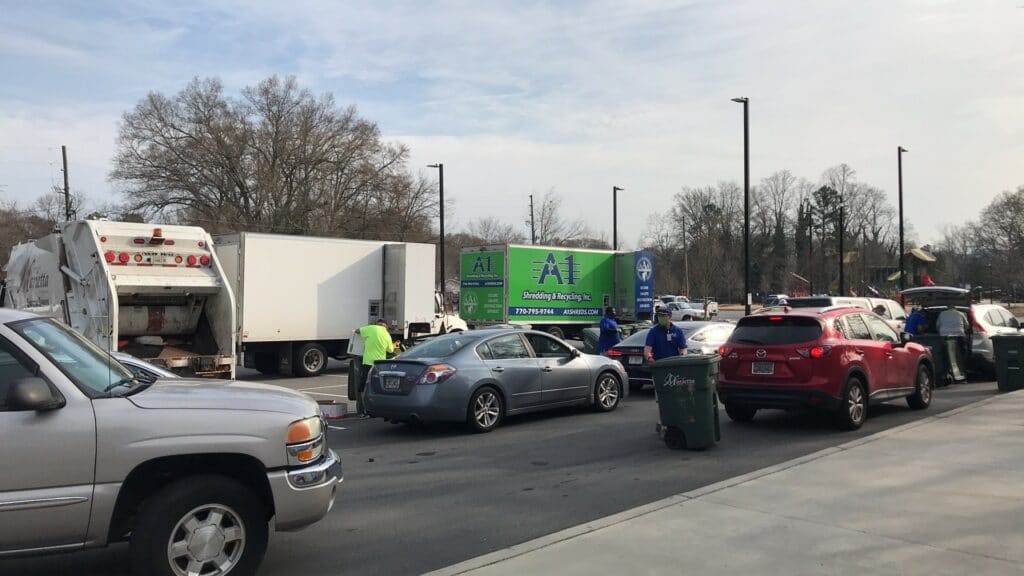 As the pandemic is starting to get more under control and restrictions are being slowly lifted, residents are looking for ways to dispose of the clutter they made or remnants of the clean-ups they accomplished while quarantined. Keep Marietta Beautiful (KMB) set up a shredding initiative recently and invited the public to bring their personal documents to shred.
According to local KMB officials, it was a huge success. "We ended up shredding 13.55 tons of paper and took in $3,460.50 in donations," said Maggi Moss, community engagement supervisor/executive director of KMB. "I completely forgot to count cars, but I'm guesstimating we had at least 450 support the disposal." Nearby Smyrna collected 11 tons and had 475 cars.
SM&P's Victoria Turney, KMB board member, said, "I'm proud of my fellow Marietta citizens and grateful to the volunteers who made this day such a big success. It was everything we'd hoped it would be and more."
Other Keep America Beautiful chapters around the Atlanta area also offer shredding. Look for an opportunity near you. As for KMB, they're already planning to offer another shredding day in the fall.