February 2021 Newsletter
We are already into the second month of the year, and we are still needing to stay alert and adapt to changes due to COVID-19. It has been frustrating as the court system still has restrictions that affect deadlines and video hearings cannot always replace physical representation in court. Just know that at SM&P, our continued commitment to taking precautions and looking out for the welfare of our employees and clients is paramount.
True to SM&P's commitment of offering the best service possible to its clients in the metro Atlanta area for over 29 years, we are expanding our Alpharetta location. Spearheaded by partner Randy Sabatini, the legal team has moved from a high rise office suite to our own building. Now clients and visitors have easy access with convenient parking and an easy-to-find location. Read below for more about this exciting news.
To better understand how child support laws interface with family law issues, check out "Back Child Support Laws & Child Support Arrears Forgiveness."
---
Featured Attorneys

After growing up in Michigan, Randy left the cold to attend law school in Atlanta and has lived here ever since. Randy has practiced family law for more than half of his legal career and ran his own firm for a number of years. He met Mary during a court proceeding and decided that he wanted to be a part of this premier team focused on family law. Randy is currently a partner with the firm and heads up the Alpharetta legal team.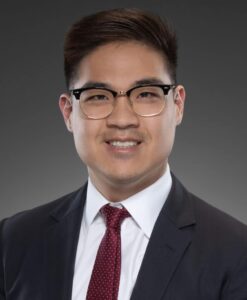 Please join us in also welcoming Burton Miller, who will be working out of the Alpharetta office but can serve the needs of his clients throughout the metro area. Burton describes himself as being very self-assured about his legal ability to strongly advocate for his clients.
---
Featured Location

SM&P is on the move.  Our law firm recently moved its Alpharetta office to a larger space located at 11790 Northfall Lane, Unit 403, Alpharetta, GA 30009. "This move enables our law firm to maintain our focus on client service while expanding to meet the demands of our growing practice," said Mary Montgomery, founder and managing partner.
---
Recent Content

Child support payments are generally awarded to the custodial parent of a minor child to help with expenses associated with raising that child. Georgia law uses a child support calculation that takes into account the income of both parents.