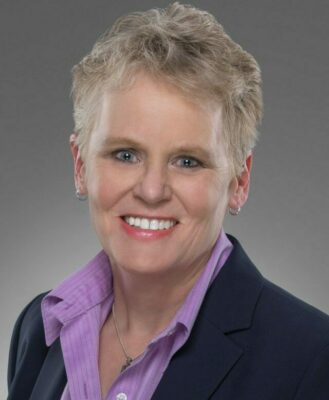 Marietta, GA
Phone: 678-971-3413
Fax: 770-426-1809
Marlys Bergstrom
Associate Attorney
Marlys brings 25 years of legal and financial experience to the SM&P team. After working as legal counsel in two "Big Eight" accounting firms for 11 years, Marlys moved from accounting and tax law into divorce law. She had always wanted to be a divorce attorney since she began law school.
"Life took me a different way," she explained, "and when I had the chance, I made the transition to family law." To that end, she launched her law firm in Marietta. After seven years in solo practice, she realized she could learn and do more in a bigger firm.
"Since opening my own firm, I have always heard of Stearns Law. And I wanted to be part of a strong, dedicated, and kind team of individuals. I had worked with some of their attorneys and was always impressed with their professionalism. So, when the opportunity presented itself, I jumped."
"When I met Mary (the firm's founding and managing partner) and her team, I was struck but not surprised by their responsiveness," Marlys said. "I have a great deal of admiration for Mary. What she has accomplished in establishing and continuing with SM&P is truly impressive."
Marlys believes Mary was intrigued by her background prior to family law and, most importantly, her maturity. "Marlys has been out in the working world for a very long time," said Mary. "Her 11 years in public accounting make her a special prize. Many of our clients going through divorce or estate planning deal with financial issues. She is a great asset to them. Furthermore, her enthusiasm is contagious. We look forward to having her work with us from our Marietta office."
"I think my approachability and ability to empathize with my clients sets me apart," Marlys said. Clients agree. They have described her as smart, empathetic, always available, supportive, and honest.
"And I love what I do," she said. "I try to treat everyone -- clients, opposing counsel, court staff -- the way I would want to be treated. However, I can turn on a dime and be just as tough as the next attorney when that respect is not reciprocated."
Marlys is a transplanted Californian who now claims Georgia as her adopted state. "One of the many things I like about Georgia is the seasons," she said, "except for summer. I prefer summer in San Francisco where it's cool and foggy."
When not working, Marlys, a golfer since she was 10, spends time on the greens all over the area, including Canton, Johns Creek, and Waleska. She loves to hike, giving Red Top Mountain a special shout-out. She shares her Marietta home with two dogs -- Grisham, a 127-pound bloodhound, and 13-pound Gracie Mae, a Chiweenie. "I hate to admit it," she said, "but I love to watch reality television. I'm also a big chocolate and ice cream fan."
BAR ADMISSIONS
State of Georgia, 2012
State of California, 1997
EDUCATION
Golden Gate University School of Law
San Francisco, California
Master of Taxation, 2000
Juris Doctorate, 1996