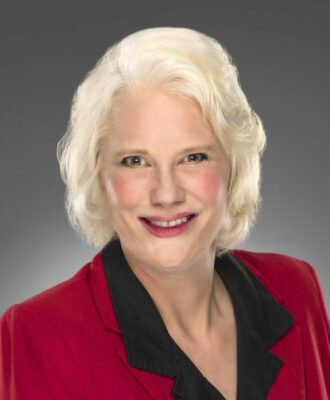 Marietta, GA
Phone: 678-971-3413
Fax: 770-426-1809
Allyson Russell-Blair
Associate Attorney
Allyson Russell-Blair is a dedicated attorney with over 25 years of experience specializing in family law. Born and raised in Georgia, she has built an impressive career marked by her passion for advocating for her clients and her commitment to continuous learning.
For Allyson, her work history included other metro Atlanta Firms and most recently her 19-year career as a solo practitioner at Allyson Russell-Blair. For her, rejoining the SM&P team has been a "full circle". "I was right out of law school when Mary Montgomery offered me a position," Allyson said, "and after being on my own, the next legal journey was an easy one."
Allyson's decision to come back to Stearns-Law stems from her deep admiration for Mary and the firm's outstanding reputation. Having previously worked at SM&P, she recognized Mary's exceptional leadership and the firm's commitment to excellence. Now, with her children older, Allyson felt it was the perfect time to utilize her extensive skills and knowledge for the benefit of the firm's clients.
Throughout her career, Allyson has actively sought opportunities to deepen her expertise in family law. During her years as a solo practitioner, she served as the President of the Family Law Section of the Cobb County Bar Association and was involved in developing the Cobb County Family Law Workshop for pro se individuals. Allyson also dedicated her time to various volunteer activities, including chairing the annual Sleighbells on the Square race and co-chairing the Cobb County Bar's Silent Auction, benefiting community members in need. Her contributions and dedication earned her numerous awards and honors, including the prestigious Ross Adams Younger Lawyer Award from the Cobb County Bar.
Allyson's return to Stearns-Law was fueled by her fondness for the firm and her appreciation for Mary's exceptional qualities as an attorney. She considers Mary to be the most driven, organized, and successful attorney she has ever encountered. She values the firm's well-established team system, comprehensive databases, and dedication to client advocacy. Allyson believes that under Mary's guidance, she can further develop her skills and contribute to the firm's renowned success and integrity.
As a lawyer, Allyson describes herself as smart, ethical, and results driven. She possesses a tenacious and persistent nature, always striving for the best possible outcomes for her clients. Her extensive education, combined with 23 years of experience in family law, sets her apart from other attorneys. Allyson's clients appreciate her attention to detail, compassion, dedication, and her fearlessness in fighting for their best interests.
With her extensive experience, unwavering dedication, and commitment to achieving the best outcomes for her clients, Allyson Russell-Blair is a highly respected attorney who brings exceptional value to Stearns-Law and its clients.
Beyond her legal pursuits, Allyson cherishes spending time with her spouse, Donnie Blair, and their two children, Dylan and Alliyah. They share their Marietta home with rescued fur babies: two cats; Rally, a tabby and Socks, a mix, as well as the Labrador named Lilly. In her free time, Allyson enjoys indulging in hobbies such as theatre, reading, swimming, and traveling to explore the world's bluest oceans. She also actively participates in local volunteer work to contribute to her community's welfare.
BAR ADMISSIONS
State of Georgia, 1998
Georgia Superior Courts, 1998
Supreme Court of Georgia, 2000
Georgia Court of Appeals, 2000
U.S. District Court, Northern District of Georgia, 2001
HONORS & AWARDS
Educational Grant from the Thomas Edwards Ryals Foundation, 1995
Walter F. George School of Law Faculty Award for Outstanding Achievement in Legal Writing, 1997
Brainerd Currie Honor Society, 1998
Phi Kappa Phi Honor Society, 1998
Cobb County Bar Association President's Award, 2007-2009
Cobb County Bar Association's Ross Adams Younger Lawyers Award, 2009
CLASSES & SEMINARS TAUGHT / PUBLICATIONS
Volunteer Instructor for Cobb County Family Law Workshop Class, 2007-2016
CLE Programming, Cobb County Bar Association, 2008
EDUCATION
Walter F. Geroge School of Law, Mercer University
Macon, Georgia, 1998
Juris Doctorate
Cum Laude
Mercer University
Macon, Georgia, 1995
Bachelor of Arts, Communications & Theater Arts
Summa Cum Laude