Marietta, GA
Phone: 678-971-3413
Fax: 770-426-1809
Taylor Dudley
Associate Attorney
Taylor, a Birmingham, Alabama native, worked in Montgomery in public defense before her interest in family law called her to make a change and move to metro Atlanta. "Advocating for families and children has always been an interest, even before law school," she said. "I kept thinking about the issues they face and then decided to take action for them."
Her background in public defense as well as an exceptional work ethic prepared her for this change in direction. "Coming straight out of law school, I was able to efficiently manage a high-volume caseload with minimal oversight," said Taylor. "I have no hesitation going to court and feel very comfortable there. I have confidence when communicating and working with law enforcement officers." The Marietta resident is very familiar with police reports and has a knack when it comes to finding inconsistencies in their case files. Taylor's personality has lent itself to building a good rapport with the judges, prosecuting attorneys, and other court staff. "I bring all of this to family law," she added.
Her aptitude for hard work combined with a genuine concern for families led her to Stearns-Montgomery & Proctor. "The firm has a good reputation for advocating for their clients and it seemed like a good fit for me overall. It is inclusive and cares about employees both at work and outside of work. I know we will all be on the same page when it comes to supporting each other to better serve the families who need us."
Mary Montgomery, founding and managing partner, is known for her ability to choose a diverse group of attorneys and staff who bring a wide variety of qualities and skills to the table. "What I noticed first about Taylor was her outgoing personality," she said. "That is, no doubt, one reason she gets along so well with other law professionals. It's a big benefit to our clients." Taylor is based out of the Marietta office.
Taylor sees herself as passionate, resourceful, knowledgeable, adaptable, and relatable. "I like to take a client-centered approach when I advocate," she said. "I take the time to get to know them so I can tailor my advocacy for their specific needs considering both their legal issues and who they are as individuals. I'm very compassionate and empathetic but also have the ability to be blunt and direct when necessary. The client's goal is always foremost in my mind."
Clients describe her as empathetic, relatable, a gifted communicator, and good at breaking down the legal process for them so that they can understand it. "Legal technical expertise is important," she said, "but so is recognizing that clients are human, not just case numbers."
Outside of work, Taylor enjoys time with the family, whether exploring a local park or attending the various professional sporting events Atlanta has to offer. She is also active in her sorority, Delta Sigma Theta Sorority, Inc.
Bar Admissions
State of Georgia, 2021
State of Alabama, 2019
PROFESSIONAL ASSOCIATIONS & MEMBERSHIPS
Family Law Section of the Georgia Bar
Young Lawyers Division of the Georgia Bar
Georgia Association of Women Lawyers
Georgia Association of Black Women Attorneys
EDUCATION

Faulkner University Thomas Goode Jones School of Law
Montgomery, Alabama, 2019
Juris Doctorate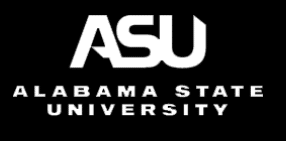 Alabama State University
Montgomery, Alabama, 2015
Bachelor of Arts, Criminal Justice, Magna Cum Laude