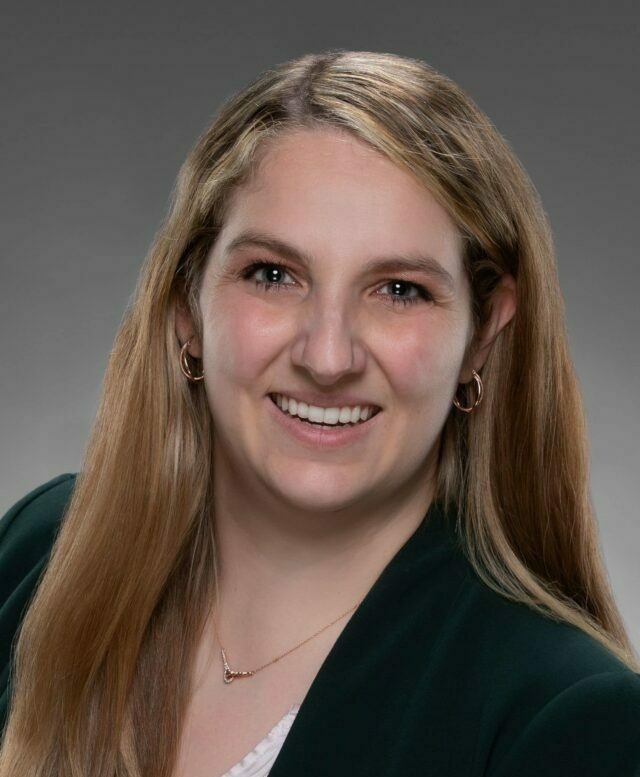 Atlanta, GA
Phone: 678-971-3413
Fax: 770-426-1809
Nicole Crites
Associate Attorney
Nicole started legal work early as a volunteer when she got involved with Teen Court, a diversion program, her freshman year in high school. She worked up to lead prosecutor and served until graduation. Nicole knew then she was a natural at the law.
After working in the legal field in Florida for almost seven years, Nicole moved to the Atlanta area in 2019. She got her start as a practicing attorney in a domestic relations firm. She decided it was time for more exposure and to make a name for herself in the Atlanta metro area, so she joined the team at Stearns-Montgomery & Proctor.
Nicole's previous experiences involved working on cases with multiple defendants, alleged fraudulent transfers, and good faith efforts to change the law. Nicole's areas of expertise include high complexity cases involving prenups, divorce, trusts, estates, and probate law. Once a divorce is concluded, Nicole's experience in estate planning and probate allows her to quickly turn around and prepare a new estate plan for the newly divorced client. "I want to ensure that every aspect of their lives is ready for the next chapter," she said.
She chose to bring her knowledge and legal prowess to SM&P because she liked the organization of the firm. "I'm a pretty conscientious person," she said, 'so I thrive in environments that are structured like SM&P."
Mary Montgomery, founding and managing partner of the firm, saw in Nicole maturity beyond her years and a temperament that makes her tough yet empathetic. "She also speaks fluent Spanish," said Mary. "We can always use language skills here. They help us communicate with clients for whom English is a second language. Although working out of the Buckhead office, Nicole is available at any of our metro locations."
Nicole describes herself as a quick-thinking yet slow-to-react attorney who takes pleasure in calculating her next moves. "I am very responsive, as well," she said. "I focus on solution-driven representation, often concluding conversations by asking, "Where do we go from here?"
Outside of work, Nicole wants to say she spends weekends exercising, but the reality is that she spends them around her Marietta home chasing after two small children -- Aiden and Ellie, cooking five-star meals, and giving her dogs plenty of attention. Her husband Andrew, a software developer, is not sure he gets quite as much attention as the bulldog-chow mix, the Chihuahua, or the golden retriever, but he does appreciate the great meals Nicole creates for him and the kids.
BAR ADMISSIONS
State of Georgia, 2020
State of Florida, 2019
EDUCATION

University of Florida Levin College of Law
Gainesville, Florida 2018
Juris Doctor

University of Florida
Gainesville, Florida 2011
Bachelor of Arts
Major: Philosophy
Professional Associations and Membership