Buckhead, GA
Phone: 678-707-8000
Fax: 770-426-1809
Barry Eidex
Associate Attorney
Atlanta native Barry Eidex brings more than 30 years of legal and financial experience to the firm. He earned an economics degree at UGA. After completing a law degree at Georgia State, he returned there a few years later to build on his analytical strengths by adding a Master of Taxation to his skillset.
Barry is now a CPA with a strong background in financial planning and tax controversy, including state, federal, and estate taxation and planning. In addition, he offers broad experience with divorce, child support modification, trusts, and estates. "I enjoy working with high asset cases," said Barry. He also has experience with and understands the challenges surrounding special needs children involved in a divorce.
Barry chose SM&P because of its solid reputation in family law. "They also exhibited a spirit of cooperation that I found very appealing," he said. "I look forward to working with everyone at the Buckhead office as well as staff at the other five offices around town."
Professionally, Barry can be described as someone who is a strong negotiator, highly skilled at analyzing facts, and also as a man who feels genuine empathy for clients. "You can be a numbers guy and also have a heart," he said. "I'm very straight-forward and excellent at gathering facts and applying the law to fiercely further the interests of my clients. But I never forget what they are going through on an emotional level. I've been there, too."
"The first thing about Barry that caught my attention was his confidence and experience," said Mary Montgomery, founding and managing partner at SM&P. "Then I honed in on his extensive knowledge of taxes. Money is a big part of almost every divorce and the very core of estate planning. Our clients will benefit from his expertise in this area."
When not helping clients, Barry spends time with his five children, exercises, and enjoys some live music in and around his Brookhaven neighborhood in northeast Atlanta.
PROFESSIONAL ASSOCIATIONS AND MEMBERSHIPS
Council on State Taxation, 2006
Tax Executives Institute, 2006
EDUCATION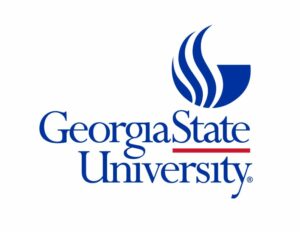 Georgia State University
Atlanta, Georgia, 1996
Master of Taxation

Georgia State University College of Law
Atlanta, Georgia, 1989
Juris Doctorate

University of Georgia
Athens, Georgia, 1986
Bachelor of Arts: Economics